"We applaud your hardwork Ms. Land!"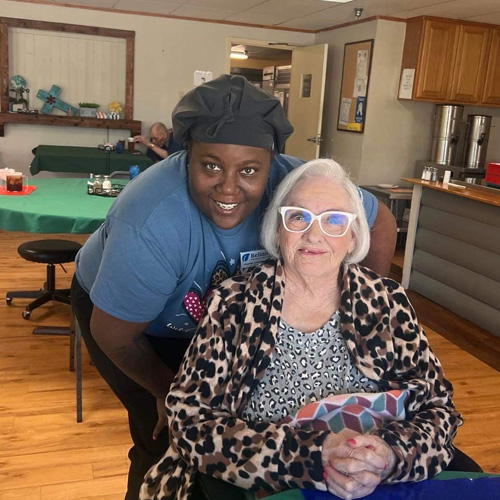 Ms. Land is a new resident at Villa Haven  Health and Rehabilitation. Upon her admission, she required an extensive amount of assistance from caregivers to complete day to day tasks.
Therapists developed a specialized plan of care focusing on improving her functional independence and address her personal goals, allowing her to get back to "the old me".
Ms. Land continues to surprise her family with her accomplishments! She now requires less assistance from others for completing activities of daily living and is always motivated to gain independence.
Ms. Land is proud to share that today, she was able to apply her own make-up. Her smile and joyful glow says it all!