"We applaud your hardwork Mr. Darr!"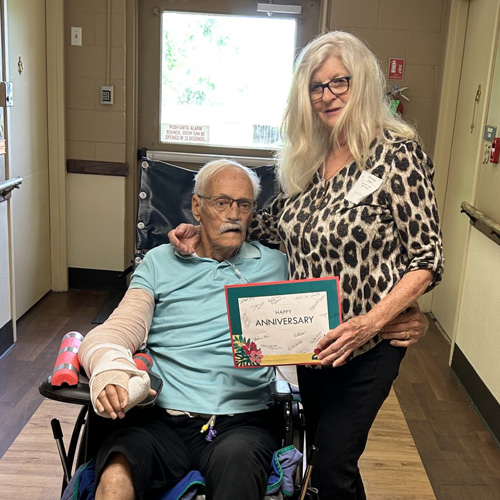 Mr. Darr is a new resident at Villa Haven and Rehabilitation.
Upon his admission, he required an extensive amount of assistance from caregiver to complete day-to-day tasks.
Therapist developed a specialized plan of care to improve his functional independence and to address his personal goals.
Mrs. Darr expressed with staff that he had a 58th anniversary coming up and he wanted it to be special. With the assistant of the therapy team and additional staff we made it sure it was a memorable experience.
Mr. and Mrs. Darr shared a beautiful moment during their first dance since his stroke!
Mr. Darr has accomplished signing his name as with guided help and requires a lot less assistance from staff to complete activities of daily living.