"Congratulations Mr. Darr on your therapy accomplishments and returning home!"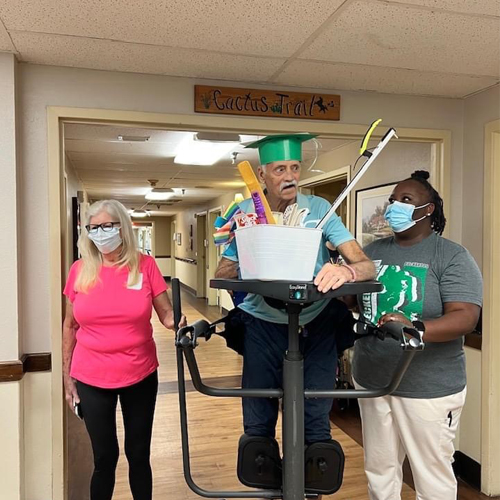 Mr. Darr came to Villa Haven following an extended hospitalization due to an acute stroke. At admission, he required an excessive amount of help with activities of daily living, mobility, and received all nutrition through a feeding tube. 
The amazing therapy team at Villa Haven developed custom goals for Mr. Darr to became more mobile and improve his functional independence daily.  
Today, he can safely transfer with some help from caregivers and is no longer dependent on the feeding tube for nutritional needs.   
We are excited to share, Mr. Darr has regained mobility to allow him to return home with his lovely wife.